UNIQUE VILLAS TAILORED AND
CUSTOMIZED YOUR WAY




When you are in search of the spectacular and surreal beauty of the nature, the easy going charm of

BRUMMANA

, there is something for everyone in District 1.

Each and every villa has been handpicked for it finishing and privacy, tailored in a way to give you the ability to customize the interior your way.

Own you own 600-sqm Core & Shell Villa on a 750-sqm land with a 550-sqm private garden and have the opportunity to tailor-made your home interior partitions and design it to your lifsetyle.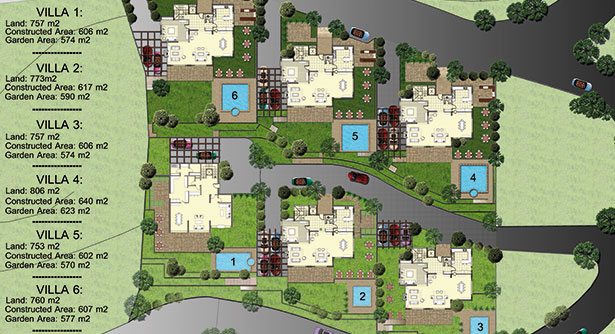 VILLAS MODELS
Those perspectives are general suggestions; the finals would be agreed on with the buyer depending on the internal layouts
VILLAS FLOOR PLANS

Those floor plans serve as a guide; the finals remain the buyer's choice.
VILLA SPECIFICATIONS

GENERAL SPECIFICATIONS: CORE & SHELL
FULL EXTERIOR FINISHED
Beside the stunning architectural design that blends indoor and outdoor space to beautiful effects, quality at Haroun Domain is vividly important and non-negotiable. We value an overall product that sparkles with quality because only qualitative business approach would establish a long term relationship with our residents.